Homeowners Insurance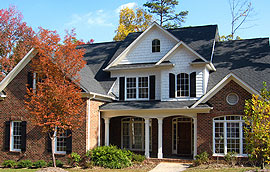 Protect your greatest single investment. You've invested a lot in your home. That's why you deserve the best insurance protection with simplicity, service and savings.

There are many different types of homeowners insurance on the market today. Sometimes it gets very confusing to determine what you need and what you don't. It's important that you insure it properly so that you can replace it or restore it to its former condition if you should suffer a loss. With DeMattos Insurance Agency you'll gain the confidence you deserve and the protection you need.

Read our Homeowners FAQs for more information.

Fill out the form below, and we'd be happy to give you a quote on your Homeowners Insurance. Or give us a call at 798-0057.